Why You Should Hire a Solo Lawyer
Dec. 21, 2020
When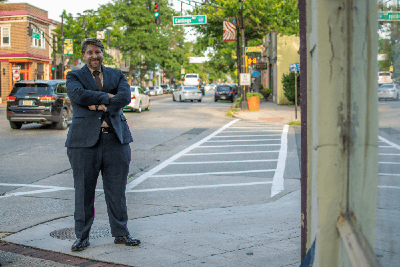 hiring an attorney, there are a lot of options to choose from. Law firms come in all sizes. law firms have thousands of lawyers and an international presence. Some, like Fenza Legal Services, are solo practices, which means that there is only one attorney. Hiring a solo lawyer has a lot of advantages.
No Bait-and-Switch Tactics
When I was a young associate at a midsize law firm, I never met my clients until after they had already signed their fee agreement and put down their retainer. New clients would be directed to the fancy, experienced, expensive senior partners who would sell the firm. After signing, unless the client was rich enough, their file would end up on my desk, or the desk of one of the other just-out-law-school associates. I would do all the work for the case, often in an area of law with which I was unfamiliar, and they would never hear from the senior partner again unless there was a problem.
That will never happen to you at Fenza Legal Services. When you hire me as your lawyer, I'm the one you're dealing with every step of the way. You have your initial consultation with me, I'm the one who signs your legal services agreement, and I'm the one who shows up at your court appearances. You will always know who you're dealing with.
Personalized Attention
When you call Fenza Legal Services, it's my phone you're calling. Unlike at larger firms, you won't have to fight your way through a secretary to get ahold of me. When you send me an email, it comes directly to me. If you have questions about your case, I answer them, and because I'm the one who's done all the work on your case, I'm familiar with the facts necessary to answer your questions. At larger firms, there are often multiple attorneys working on the same case, some of whom you've never met, and it's hard to know who has the answers to your questions. At Fenza Legal Services, it's easy.
I've also found that it's hard to develop a trusting relationship with your lawyer if you don't know who is actually working on your case, and trust is key in an attorney-client relationship. When you have a one-on-one relationship with your lawyer, you have much more of an opportunity to develop the trust and understanding necessary to be sure that your interests are being faithfully represented.
You're Only Paying for Me
Often, lawyers are larger firms charge higher fees because they're not just charging for themselves. They also have to pay for fancy offices, secretaries, assistants, and countless other expenses associated with running a large business. Fenza Legal Services is just me. I work from home and use a co-working space so I'm not paying for an office that I'll barely use. I don't have a secretary or assistant. I do everything I can to keep my expenses low so, in turn, I can keep your fees lower than the big guys.
Most big firms charge so much that they won't even tell you their prices until after they give you a high-pressure sales pitch. I put my prices on my website because I believe transparency shows respect for my clients.
Supporting Your Local Community
When you hire me, you're hiring a member of the local community. I live and work in Collingswood, NJ, and the money I get paid goes back into the community. I purchase ad space at NJ Pen, the local news site. I have my business cards printed at Pronto, a print shop on Haddon Avenue. I buy my produce at the Collingswood Farmers Market. I'm probably the #1 customer of Haddon Culinary (try the homemade sandwiches!). When I want a cheesesteak, I go to Donkey's Place. When I want a drink, I go to Keg & Kitchen or Devil's Creek. I patronize countless other local businesses, and I pay taxes here in town. Camden County is not just the primary place I practice law. It's also my home. When you support my business, you support the local community.