Family Law Attorney in Collingswood, New Jersey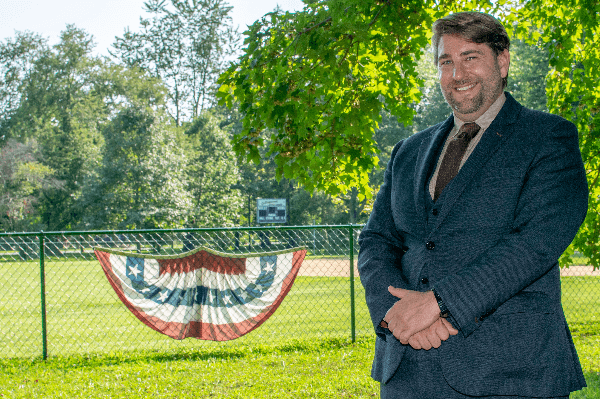 Non-Traditional Family Services
Sometimes, families don't quite fit the usual mold, and legal marriage is not always the best structure for a person's relationship(s). As the scope of what comprises a family continues to evolve, so does the need for laws that address the needs of non-traditional families. Call or email me today and we can discuss legal options other than marriage for things such as:
Establishing Rights in a Relationship

Sharing Property

Establishing Custody of Non-Biological Children

Planning for the Future
Shared genes are not the only thing that makes a family, family. Fenza Legal Services understands that different cultural backgrounds, beliefs, and familial preferences make up modern family units. As an experienced family law attorney, I also understand that all families — regardless of their makeup — have conflicts and difficult situations to work through. Whether you live in Camden County, Burlington County, or Gloucester County, reach out to my Collingswood-based law firm today to help you with your family matter.
Other Family Law Services Offered by Fenza Legal Services
Family law covers many different legal situations and can be quite complex, which is why it's important to have a trusted family law attorney on your side. No matter what you're going through, you need an advocate who can provide sound legal counsel and representation in your best interests. That way, nothing is missed on your end and you don't end up getting taken advantage of by your spouse or another personal relationship. Choose Fenza Legal Services and gain peace of mind with a knowledgeable and dedicated attorney on your side.
I have experience guiding individuals and families across Camden County, Burlington County, and Gloucester County through a wide range of family law issues. For example, I can help with any of the following services:
Legally Changing Your Name

Drafting a Will

Revisiting a Custody Arrangement

Modifying a Child or Spousal Support Order

Establishing a Prenuptial Agreement
If you're looking for legal assistance with any of the above, or have another type of family court matter, please contact me today for legal help and advice. I'm here to help you and your family move forward.