Divorce Attorney in Collingswood, New Jersey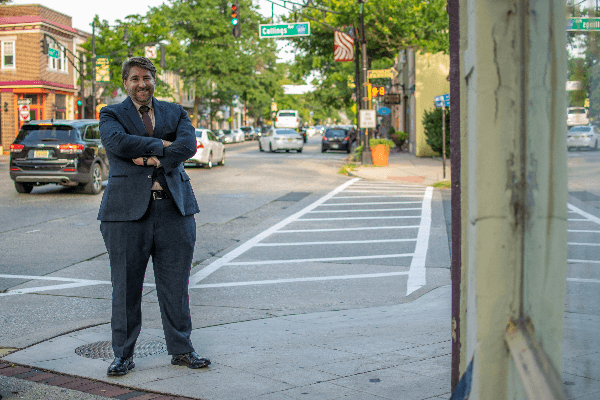 Work With a New Jersey Divorce Attorney
Divorce is a fact of life in the modern world, and trying to navigate the legal proceedings on your own can be confusing, overwhelming, and stressful. You don't want to end up with an unfavorable judgment that hurts you, or your relationship with your children, because you didn't understand the process.
If you're considering divorce or in the midst of one, you need an experienced divorce attorney on your side. Whether you live in Camden County, Burlington County, or Gloucester County, reach out to me today. Together, we can work out what to expect, what you can and should be doing right now to protect your interests, and where to go from here with your case. I'll guide you through all aspects of the divorce process, whether your divorce is contested or uncontested.
Common Issues in Divorce
While not all of these particular issues may pertain to your divorce, every divorce case has to resolve at least some of these issues — especially if your separation will affect children. With thoughtful and careful counsel, these matters can be settled more peacefully and easily than you might expect:
Child Custody

Child Support

Division of Assets and Debts

Spousal Support (Alimony)
Why Hire a Divorce Attorney?
Even when the divorce is a mutual decision, and the process seems to be progressing amicably, the implications that the ultimate results can have on your life is rarely simple — but are always lasting. It's important to consult with a divorce attorney from the outset because there could be disagreements that crop up later and complicated legal questions to answer along the way.
Choose Fenza Legal Services for Your Divorce Representation
Whether you're in the middle of a divorce, or you are thinking of filing for divorce in Camden County, Burlington County, or Gloucester County, contact me by email or phone and set up a free consultation. I can also help if you are already divorced, but you need to have your alimony, child support, or parenting time adjusted due to a change in circumstances. Don't wait— reach out to my firm today.